We are an OEM band saw supplier with over 30 years experience of manufacturing OEM products for international brands. We would like to share what we have learned from our long experience as an OEM equipment supplier and offer our advice on the key things that you should look for when choosing an International OEM supplier for your brand.
We all look for information on the internet to find suppliers and resources to make business decisions. Right now, Covid is making sourcing harder as we have to rely more on web information than ever before and there are fewer opportunities to meet physically to discuss options and inspect facilities.
Making a well informed decision on selecting an OEM supplier is critically important. Your brand reputation and success depends on the impressions your customers have of your products. A good business relationship with your OEM supplier and positive customer feedback on quality and reliability are essential for building and maintaining a sustainable business.
Key Issues in OEM Supplier Management
Over the last three decades we have had many conversations with our customers about their previous experiences and expectations. We have looked at what caused the issues and problems that they encountered in the past before finding a reliable OEM machinery supplier and found that suppliers who keep design, testing and manufacture in-house offer significant advantages over international resellers and assemblers.
1. The Problem with International Resellers & Assemblers
International Reseller
Resellers in local markets are providing local service and parts support as well as application knowledge to local buyers. But resellers selling to foreign markets are simply providing a catalog of equipment and charging a fee. The only advantage to sourcing OEM equipment from a reseller is convenience, but this relies on the expertise and knowledge of the reseller. Unfortunately as international resellers will have a large catalog of equipment they are unlikely to have in-depth knowledge of any specific product.
● Pricing Uncertainty & Reseller Premium
● Hard to Guarantee Delivery Time
● Product Customization Issues
● Lack of Specific Product Knowledge
● Spare Part, Servicing, Maintenance and Technical Support Challenges
Resellers depend on the manufacturer for delivery estimates (which may be exaggerated) as well as spare part supply, servicing and maintenance support – so the quality of these is hard to verify. Resellers will often not be interested in requests for customized equipment as it is much easier for them to sell an 'off the shelf' product and they don't want you dealing directly with the manufacturer. There is also always a premium on price as the reseller needs to make a profit, and they cannot guarantee manufacturer pricing.
Assemblers
Assemblers may look like manufacturers, but they are simply putting machines together from outsourced parts. This does not require high levels of skill, knowledge and expertise. Assemblers will usually offer competitive prices, but there are many potential hidden costs that need to be carefully considered. These make assembled products much less cost effective and attractive than they may appear at first glance.
Assemblers may be able to customize designs, but they will not be able to help with new designs and are unlikely to have the expertise required for product support, service and maintenance. Using an assembler adds another layer to supply chain management. This means that you have less control over shipping and delivery times and can be caught out by a supply chain problem that suddenly arises.
● Risk to Reputation for New Brands Using Assemblers
● May Have Some Customization Capability
● Poor Design Knowledge
● Supply Chain Challenges
● Product Support Limitations
Because many new brands use assemblers as their OEM supplier, customers now think many of the problems that arise from using assemblers are actually problems with the brand. This is a serious problem because quality and reliability are essential for keeping and maintaining a customer base and sustaining your business.
2. The OEM Manufacturers Advantage
Looking at the issues with resellers and assemblers, we see that supply chain weakness, lack of expertise, poor customer support skills, and limited customization options are the major problems.
An OEM supplier who is a genuine manufacturer of products does not have these problems. Using an OEM manufacturer reduces the number of links in the supply chain, adds expertise in product support and offers flexibility in design and manufacturing.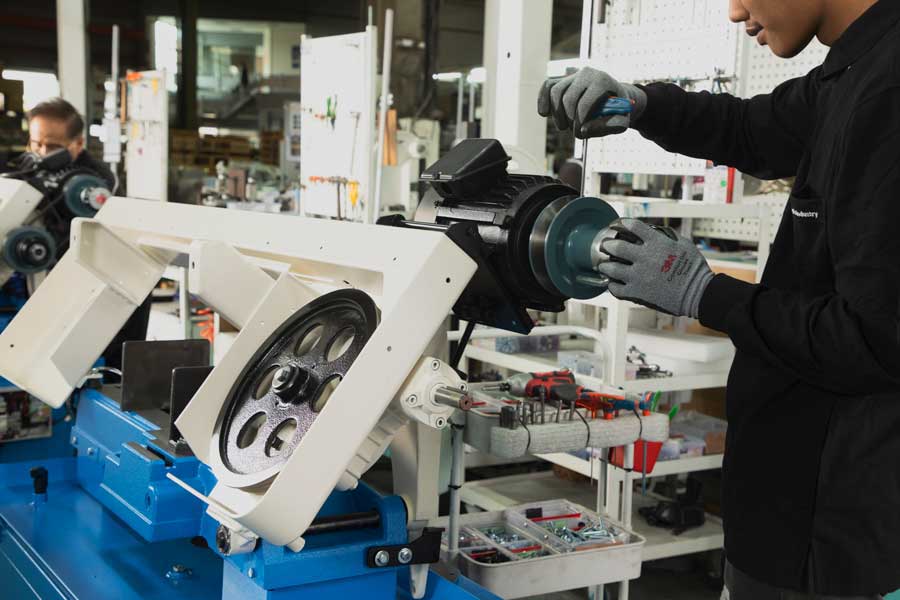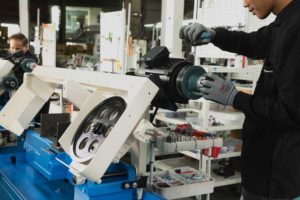 As an OEM manufacturer, Rong Fu offers a full range of options, design, servicing and support as well as providing ancillary equipment and options for finishing and machining.
● Machine Design and Customization
● Electrical Design And Control Box Assembly
● Structural Component Machining And Finishing
● Supply Chain Control – Vertical Integration
● Production Scheduling Management
● Expert Support
● Long Experience Dealing With Larger Global Brands
● Well Managed Production Lines To Guarantee On Time Shipping
● Customized Machine Models To Meet Local Market Requirements
● Shorter Delivery Times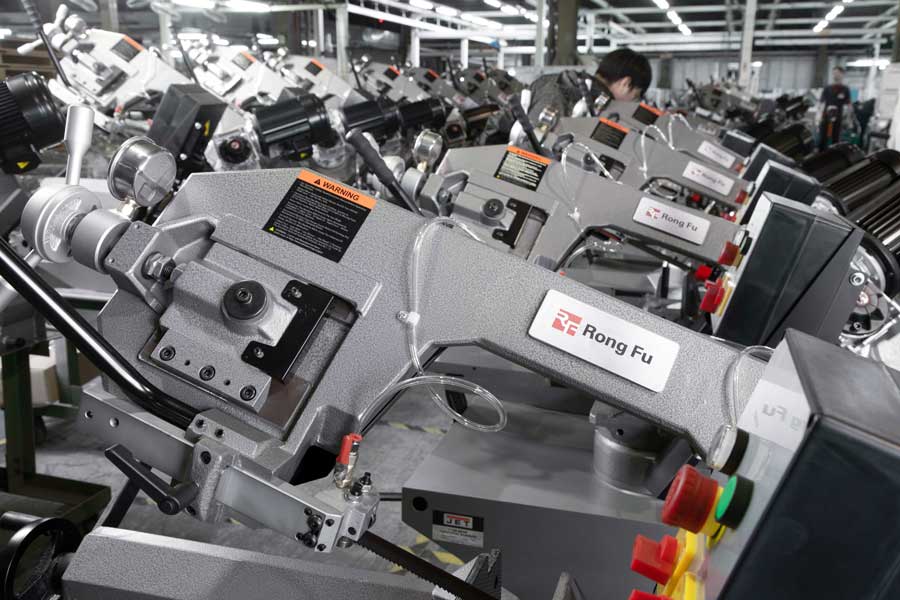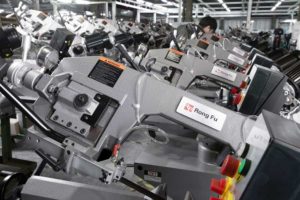 In-house expertise in design, customization and technical support enables the OEM manufacturer to provide a complete service that responds to customer needs efficiently and at the lowest cost, both financially and in terms of brand reputation.
3. Build a Long Term Business Relationship
Assemblers and Resellers are not good long-term business partners for an OEM brand for several reasons. They do not have the capacity for design and development of product lines and cannot provide reliable servicing, technical support or guaranteed supply.
If you are looking for an OEM supplier, this takes time and money – you don't want to have to do it again when your supplier causes problems for your business. By that time it may be too late for your brand reputation, customer opinion and feedback ratings.
● Finding Suppliers is Expensive – Try to Get it Right First Time
● Research the Supplier Before You Make Contact.
● Other Factors are as Important as Pricing
● Check the Supplier Website and Customer Feedback
● Ask Detailed Questions About Export Volumes, Destinations and Timing
We recommend doing some in-depth research on potential suppliers, not only looking at price but exploring other services and capabilities. Check their own customer feedback and if you can identify the OEM brands they supply see what people say about the quality of these also.
You should also consider the capacity and capabilities of an OEM supplier – ask them about their production and export volumes and which countries they supply as well as exploring their supply chain and delivery systems. If they find it difficult to answer your questions then you should look somewhere else.
Customer References & Testimonials
Some OEM suppliers will be able to provide you with case studies or reference customers. This provides a good indication of how well they work together and how well you might be able to work with them. If a supplier will not provide you with genuine customer contacts and references 'for confidentiality reasons' then you should be suspicious.
Any good relationship between a brand and OEM supplier will include being able to have an informal discussion with a customer. The proof of good existing long term relationships is the best indicator that your new OEM supplier will be able to meet your expectations and requirements successfully.
Rong Fu: Your OEM Band Saw Supplier?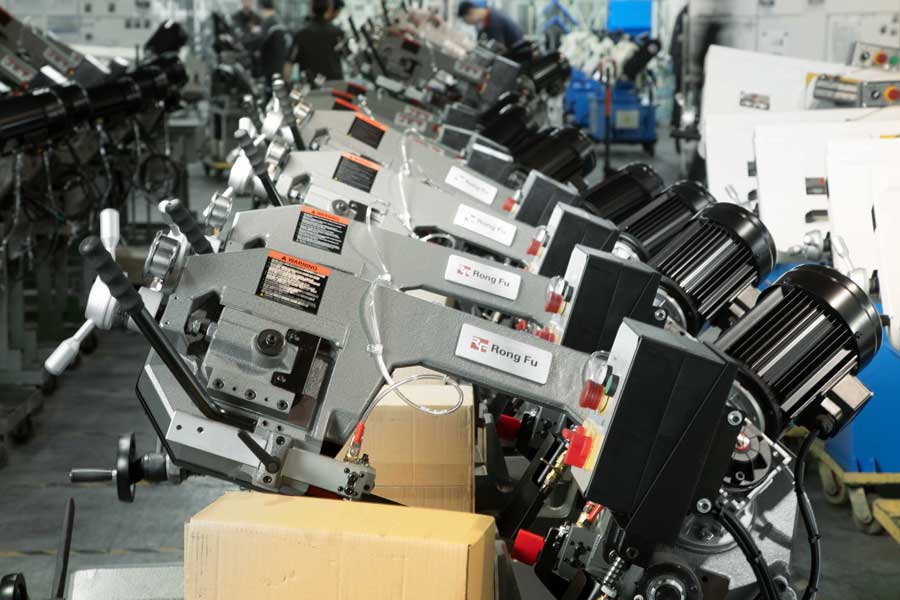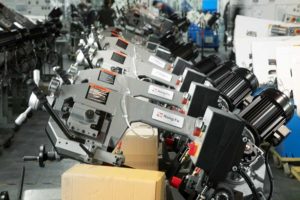 As an experienced OEM manufacturer supplier with many global customers, we naturally consider ourselves a very good choice as a potential business partner. We don't just talk about what is best for brand partners, however – we welcome any enquiry about our services and capabilities.
We are happy to put you in touch with our own customers and reference providers so that you can make up your own mind. We recommend that you take your time finding the best supplier to meet your specific needs. We welcome the opportunity to be included in your search and are ready to supply you with all the information you need to make the best decision for the future success of your business.
Please contact us if you have any questions or would like further information.