We practice strict mill drill quality testing procedures and maintain ISO9001 registration for our processes. Our mill drill machines meet or exceed requirements of global regulators, including CE certification in Europe.
Production And Quality Control
Excellent production and quality control comes from our long experience of matching mill drill machines to customer needs. In-house design, manufacturing and testing guarantees the quality of our products.
In House Manufacturing

Quality Control & Testing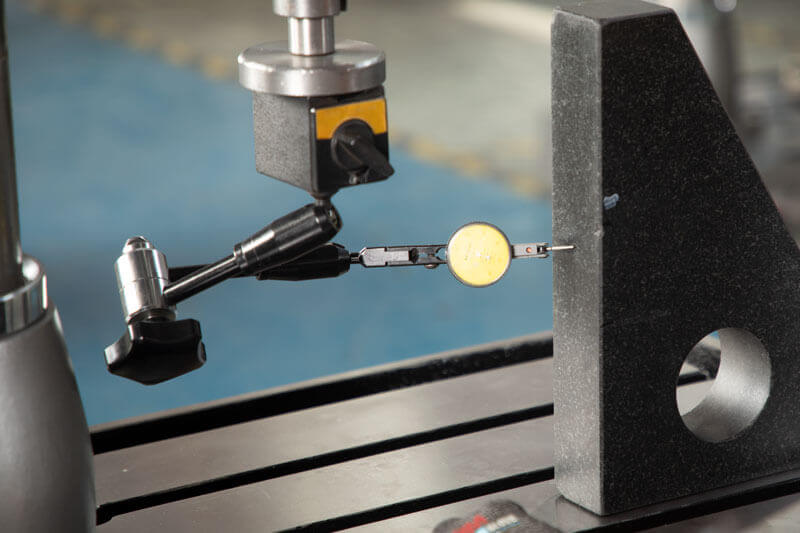 In House Manufacturing
Unlike some suppliers we do not outsource our production process. This means we control quality at all stages of design, manufacture and testing, and have experts available to rapidly respond to service and use questions.
Quality Control & Testing
Our experienced staff perform quality testing with a touch probe to verify X,Y and Z axis accuracy of our mill drill tables and calibrate them before shipping. Mill drill quality testing results are included with product packaging. This assures our customers that our mill drills will be ready for work immediately.