Fieramilano 2021 EMO Exhibition – Innovation Starts Here
EMO Milano 2021 Milling Drilling Machines
The bi-annual EMO Milano 2021 – the leading exhibition for the metalworking industry is going ahead in October. The first major international exhibition for the industry in 2021 at Fieramilano exhibition Centre in the heart of Milan.
RongFu industries will not be attending EMO Milano 2021 in person but as the premiere manufacturer and supplier of OEM milling drilling machines to industries worldwide we will be available online throughout the show to answer product inquiries and questions.
Emo Milano 2021 Milling Drilling Machine Manufacturer
Rong Fu has a history of four decades of excellence as a milling drilling machine manufacturer of free-standing, benchtop, and floor mounted milling drilling machines.
Our Extensive Range of Milling Drilling Machines
Our range includes milling drilling machines with belt driven or gear heads, variable spindle speeds and integrated cooling systems, powered table feeds and working lights.
We manufacture vertical machines as well as milling drilling machines with adjustable head angles, all with a wide range of drilling capacity.
Our products vary in size from bench top drill presses for small workshops through stand-alone heavy-duty gear driven mill drill machines for large scale production.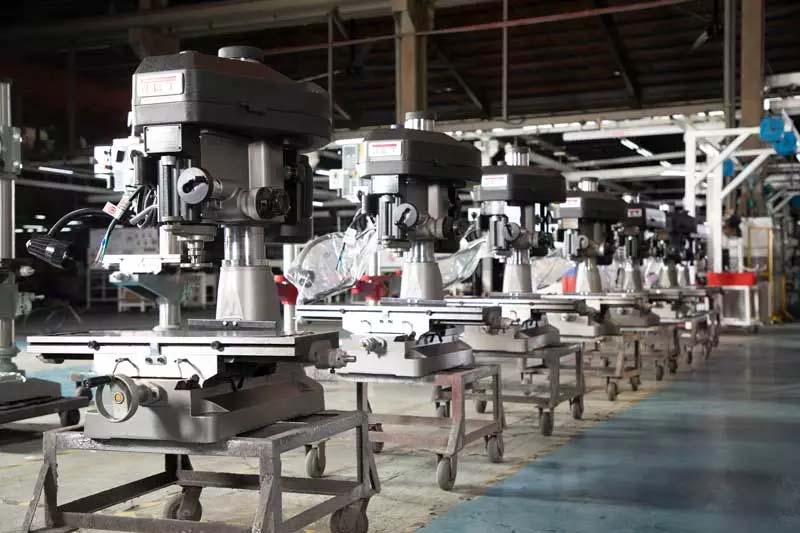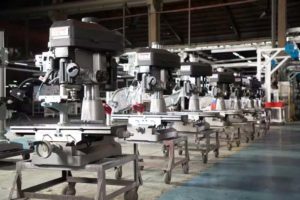 Versatile, Multi-Purpose Mill Drill Machines
Rong Fu milling drilling machines are more flexible than any drill press. We offer drilling capacities similar to other drilling machines and equipment and the operator can also perform milling operations.
Practical & Versatile Cost Savings
Rong Fu milling drilling machines are a competitively priced way to add milling capability without buying single-use machines. Our milling drilling machines can be used for drilling, keyway and slot cutting, finishing, and routing.
Emo Milano 2021 Driven by Customer Satisfaction
Milling drilling machine design, manufacturing and testing are integrated into our in house production process. The reliability and very high quality of our milling drilling machines is demonstrated by our strong customer base.
Our customers appreciate that  we apply more than 40 years of experience to designing products that have the features, production standards and quality control that will meet their needs.
Manufacturing In House
Quality Testing & Control
Continuous Improvement
Excellence in Customer Service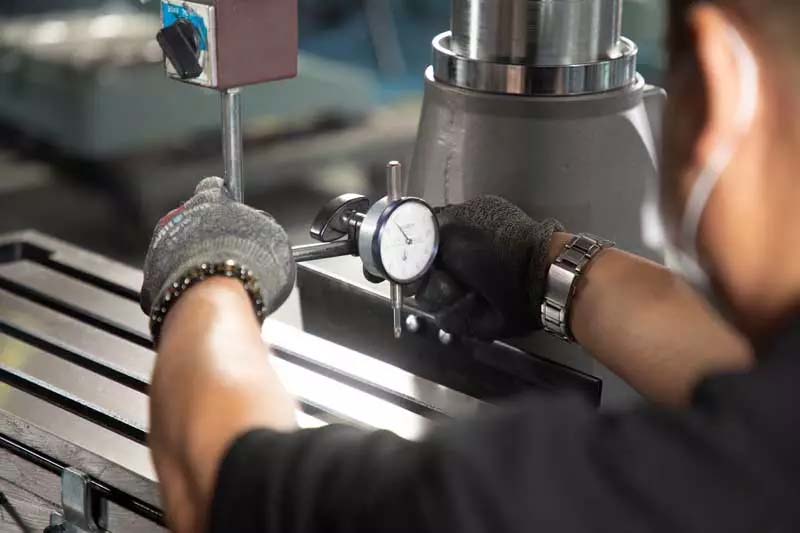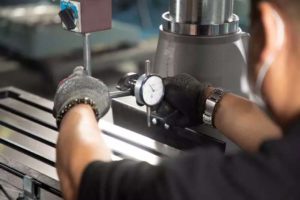 Mill Drill Manufacturing In House
Our quality commitment is demonstrated by how we manage the entire process of design, development, manufacture and testing. Unlike some milling drilling machine manufacturers we do not outsource any of our production processes.
Quality control at all stages of design and manufacturing enables us to respond rapidly to customer requirements for specific features and products. In-house manufacturing means our experts are on hand at any time to resolve any service and use questions, reducing customer costs from expensive workflow interruptions.
Quality Control & Testing
Our processes are ISO9001 certified for strict quality control and testing and ensure our milling drilling machines meet or exceed global regulatory requirements, including European CE certification.
Rigorous testing and quality control carried out by our expert staff before shipping assures our customers that our mill drill machines will be ready for work on arrival.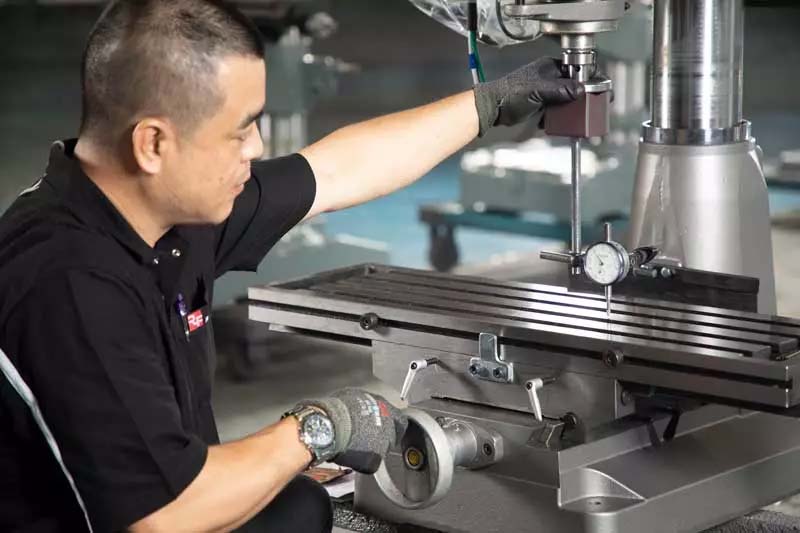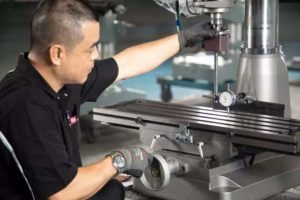 Continuous Improvements For A Changing World
Milling drilling machine technology is updated and improved by our expert team to meet changes in market and customer requirements.
New manufacturing materials and processes including the demand for faster cutting, portability and extended duty cycles are built into our research and development cycle without compromising on safety or quality.
Customer Service
Including customer feedback is an important part of our continuous improvement program. This is because the strength of our business comes from being sure that our customers will get the results they want from our range of affordable, reliable, and safe milling drilling machines.