Fieramilano EMO Exhibition – Innovation Starts Here
EMO Milano 2021 Metal Cutting Band Saws
The bi-annual EMO Milano 2021 exhibition will be the first major international exhibition for the industry in 2021. Fieramilano exhibition Centre in the heart of stylish Milan is where the exhibition will take place.
RongFu industries will not be attending EMO Milano 2021 in person this year but as the premiere manufacturer and supplier of OEM metal cutting band saws to industries across the globe we are available online throughout the show to answer product questions and inquiries
EMO Milano 2021 Metal Cutting Band Saws OEM Manufacturer
Rong Fu is the OEM metal cutting band saw manufacturer for many global brands and provides configurations to suit each customer and market requirement. With more than 40 years experience of in-house production our bandsaw machines can be found in large machine shops and small workshops worldwide.
Extensive Range of Metal Cutting Bandsaws
Our range includes variable speed and high speed manual and semi-automatic band saw machines featuring an extensive range of sizes and accessories. These are available with horizontal, vertical or variable blade alignments.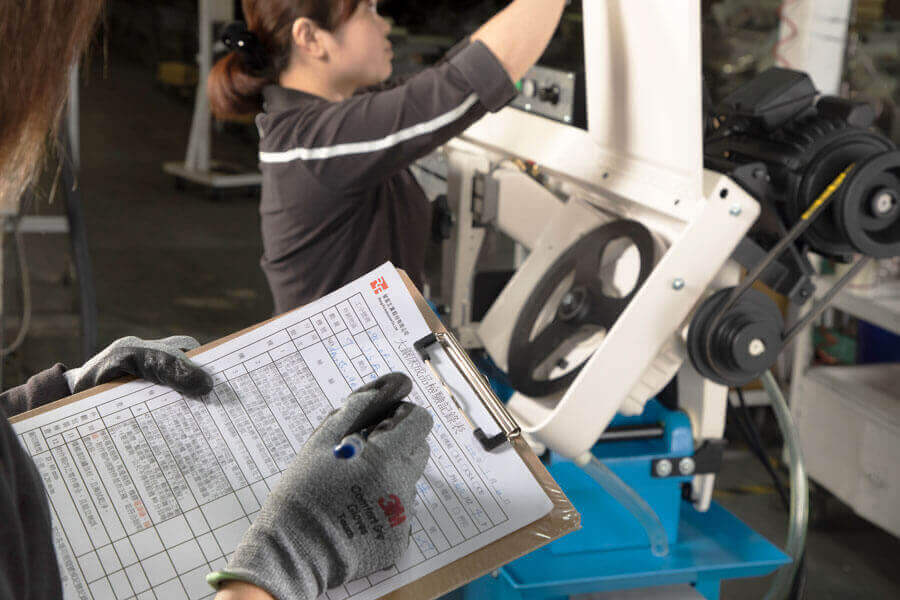 High Quality, Reliable Band Saw Machines
Our strong customer base recognize the reliability and high quality of our band saw manufacturing. Our approach to quality control and production comes from our long experience of meeting the needs of all customer types.
Our production processes include all customer requirements for band saw design, manufacturing and testing.
In House Band Saw Manufacturer
Testing & Quality Control
Customer Service and Continuous Improvement
We do not outsource our production process. This makes us different from our competitors. Our management of the whole process of development, manufacturing and testing is committed to quality.
Flexible and Rapid Response to Customer Requirements
We respond quickly to customer requests for specific product features because of our quality control of all stages of band saw design and manufacturing.
Manufacturing In-house ensures we have experts available to respond quickly and expertly to use and service questions. This saves time for our customers.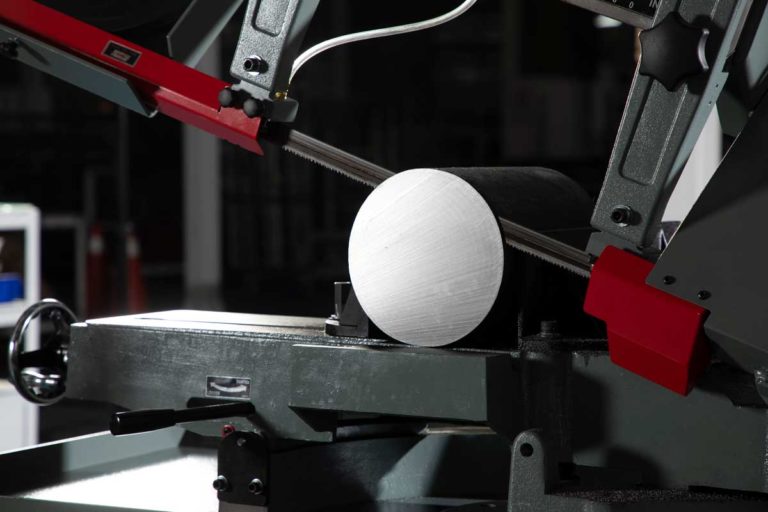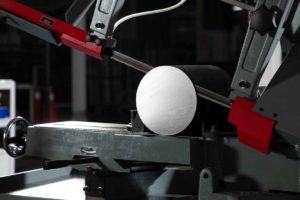 Quality Control & Testing of Band Saws
Our strict quality control and testing procedures includes maintaining ISO9001 registration for our manufacturing process. Rong Fu metal cutting band saws meet or exceed requirements set by global market regulators. This includes CE certification in Europe.
Rigorously calibrated and tested by our expert team before shipping, we give our customers the peace of mind that our metal cutting bandsaws will be ready for work out of the box.
Continuous Design Improvements
Changes in customer requirements over time demand that metal cutting band saw technology is continuously improved and updated.
Our research and development cycle responds to the emergence of new materials in manufacturing and need for portable machines, heavy duty cycles and rapid cutting, while maintaining strict safety  and quality controls.
Customer Service
We focus on ensuring that customers achieve the results they expect from affordable, safe, and reliable machines. We take time to  listen to our customers and build your feedback into our continuous improvement systems.